All seven regional network operators in the Netherlands have recently started using one central application together: the C-ARM program.
This supports them in the administrative processing of the use of gas and electricity by consumers and companies in the Netherlands. The central way of working helps to serve the energy sector in a uniform way in an efficient, agile and robust manner. The operators work more efficiently with one central application than with seven separate ones.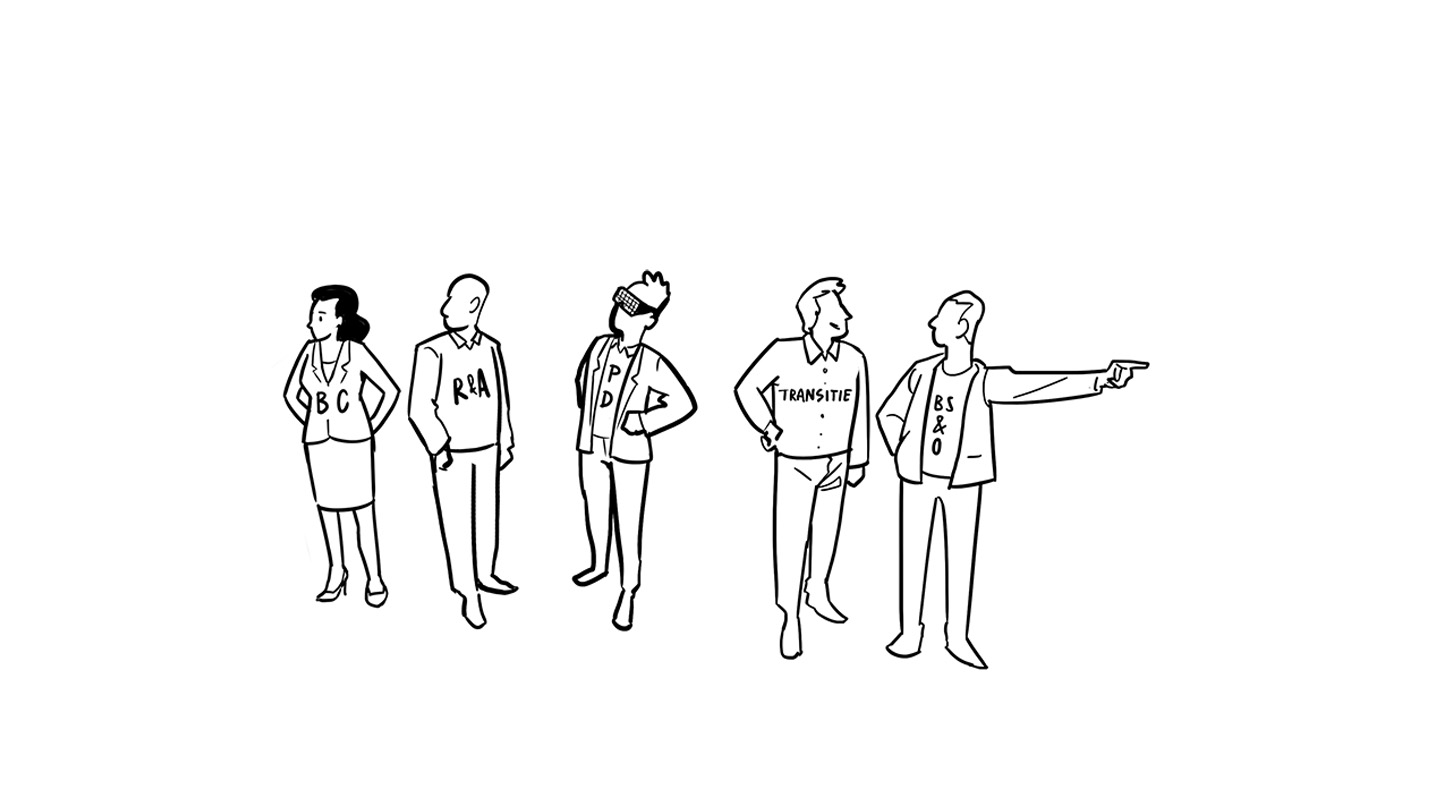 Challenge
Never before have the network operators worked together so intensively, on a large scale and constructively to set up a single system. Over a period of more than a year, Enexis, Stedin, Liander, Coteq, RENDO, Westland Infra and Enduris started using the application successively.
How do you get everyone involved in such a change process? Setting up a taskforce group is one thing, but to implement the whole process there are a lot of people you need to inform and activate. People who need to see the bigger picture and hear and understand the full story behind an intended change.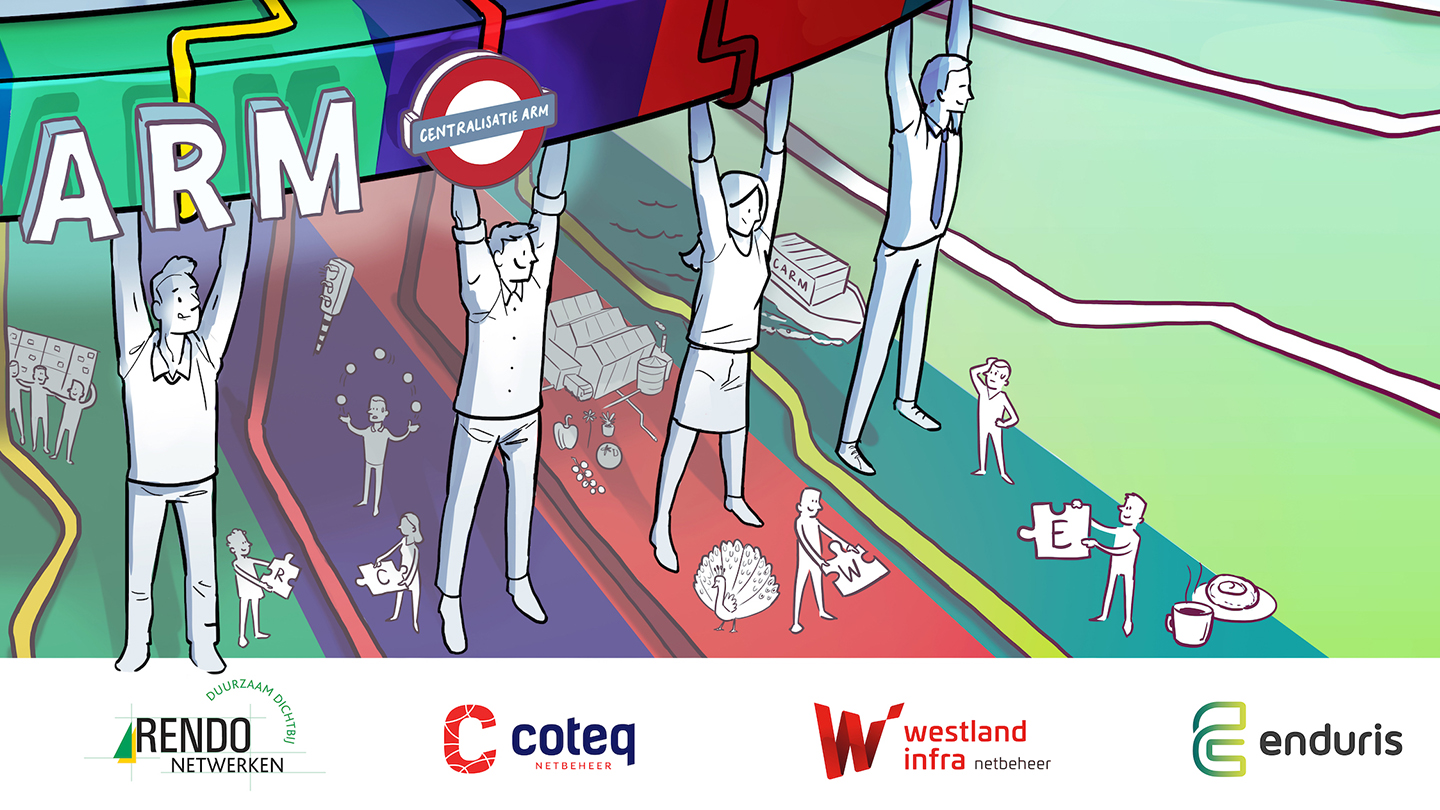 Solution
We developed visualisations of the program together with employees of the C-ARM program. The visual tells the whole story step by step: the previous situation, the future challenges, the immediate environment and everyone involved.
By visualizing we made the strategy and step-by-step plan clear. Visual storytelling contributes to sharing that story, to get all partners and stakeholders involved. Developing the visual not only helps to explain the plans super clearly to everyone, but also to formulate a story that is as sharp and clear as possible!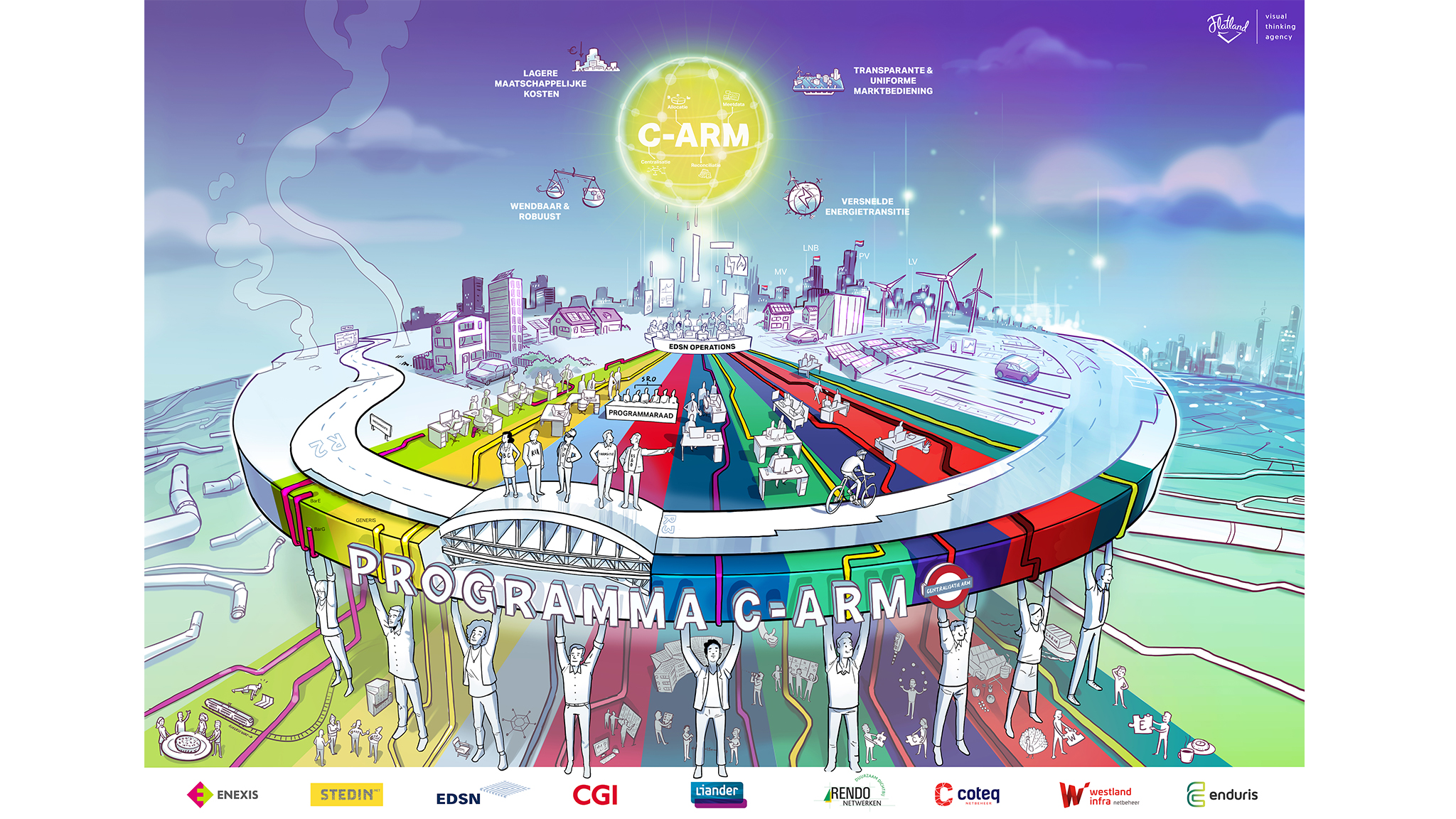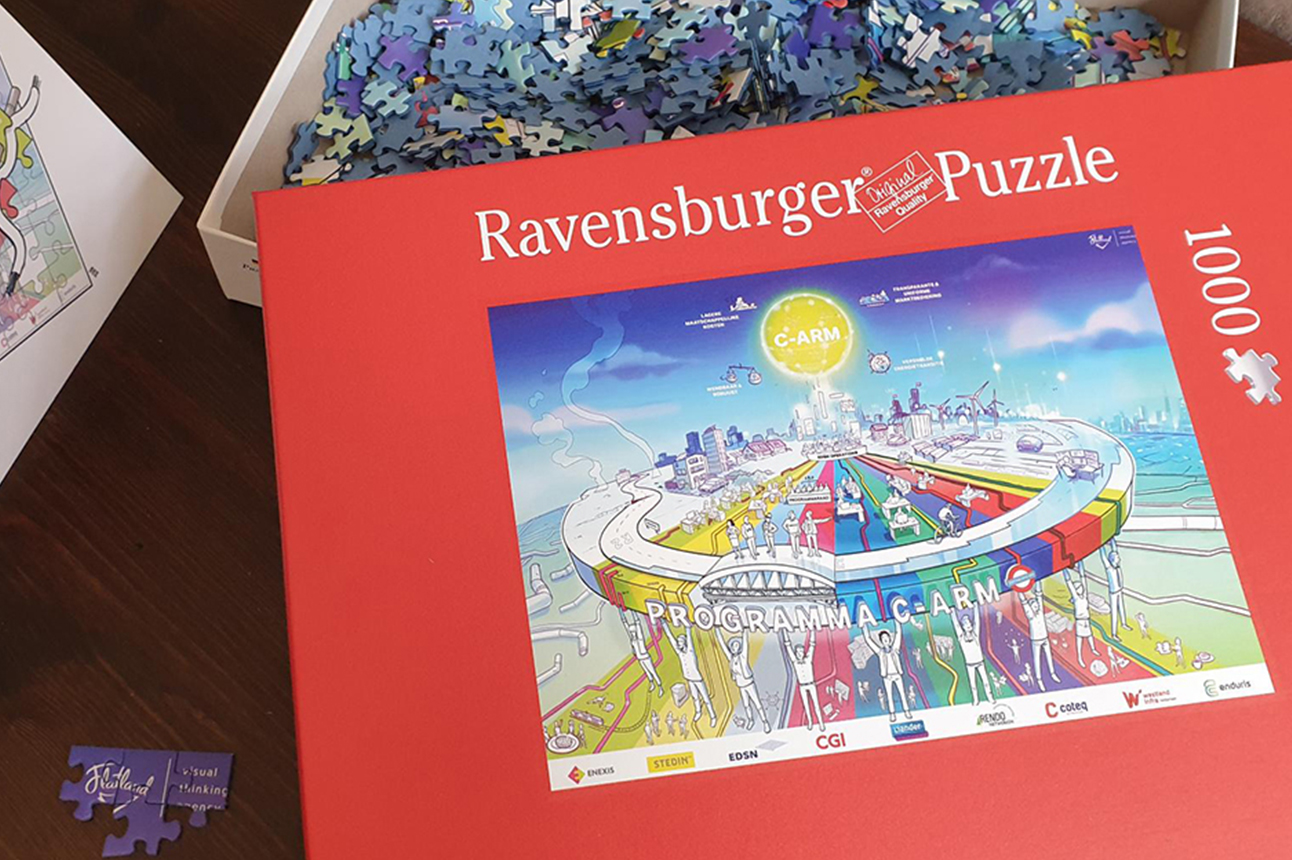 A clear visual plan
Result
This is what we did:
developing a communication plan and visual storytelling in co-creation
developing of the visualization
Yields:
a clear guidance for all partners
enthusiasm and involvement in the launch and activation of the program