What is a sprint?
A super compact series of workshops that lead to a validation of your idea – whether it's a new product, strategy or process. Therefore, ALL stakeholders will be present in the room at some point during the process.
We help you to define the challenge, and facilitate the process from beginning to end by making problems, barriers and solutions visual and visible. This enhances the process and amplifies your impact. When you design and validate your ideas together and when you communicate and present your insights afterwards to others.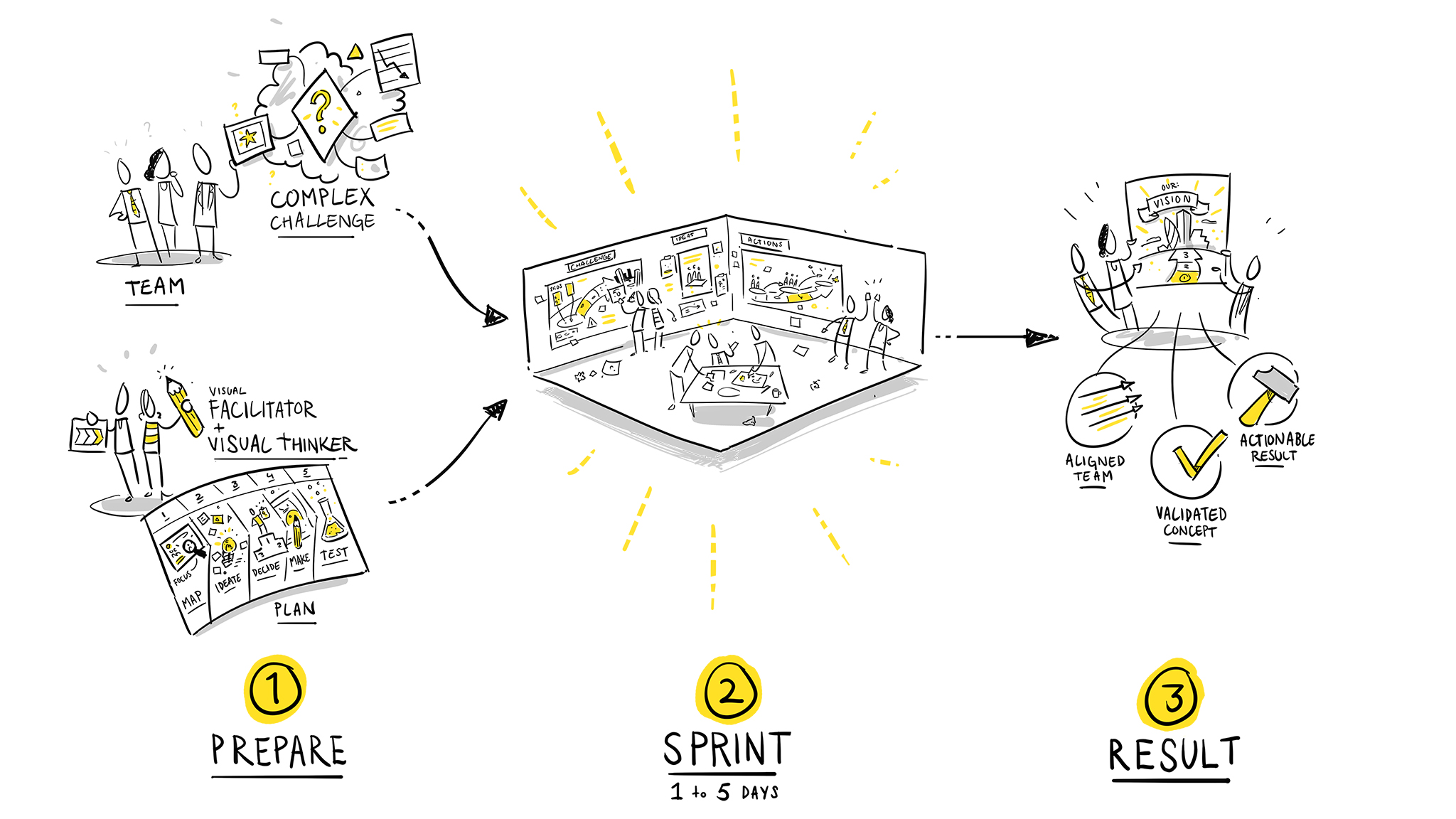 For whom?
For teams and organizations that like to foster an agile work environment – and therefore need to move fast. A sprint enables you to develop concepts quickly and efficiently. Secondly, we will be able to validate whether your strategy aligns with your stakeholders – and keep your business moving forward.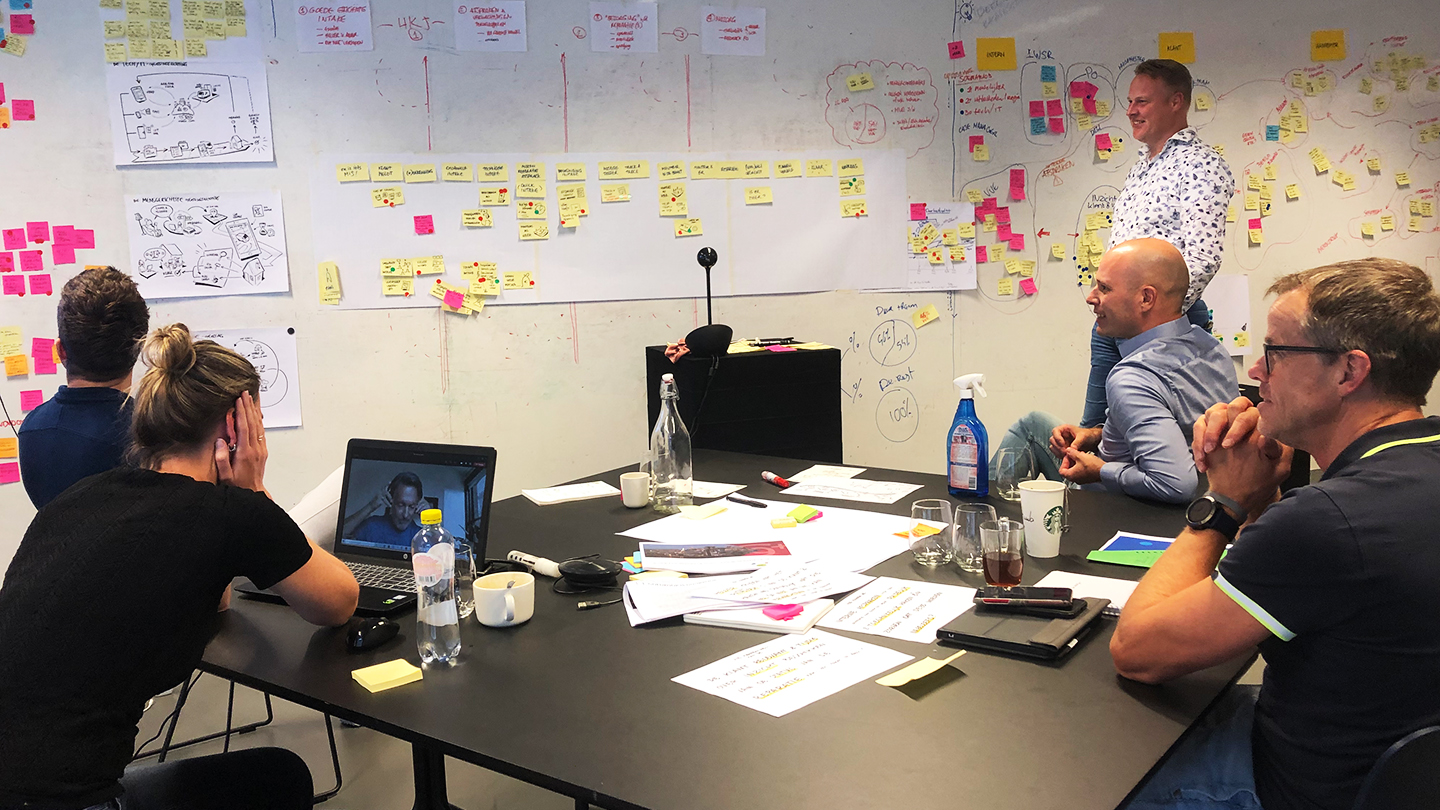 How it works
We take care of the entire process:
We design, facilitate and host the sprint sessions at our office, or an external location.
We create the needed visuals on the spot.
We deliver all resulting visuals.
So you can quickly, effectively and convincingly share your story and the results with your audience.
We're able to host groups up to 20 people in our own design space in Rotterdam – but would recommend you to involve a maximum of 8 people in the design team.
design sprint specialist
Tom van 't Westeinde
Like to know more or need someone who can think along? Contact Tom!
Email Tom